Helen is an internationally renowned expert on the subject of gender, female representation and screenwriting. Her book The Woman in the Story: Writing Memorable Female Characters was published in 2010 by Michael Wiese Productions (www.mwp.com) and quickly became the go-to resource for writers and filmmakers seeking new paradigms for gender and representation in developing characters. The book contributed to the now mainstream push for positive gender and diversity representation on screen.  Her intensive masterclass Writing the Heroine's Story Seminar ran in many countries including the UK, Austria, Australia, Norway, Poland, Sweden, US, by invitation from numerous federal film agencies and screenwriting organisations. Helen provides story consultancy and script editing services working with high level talent. As a writer, Helen has developed numerous projects with UK and international producers and brands.
A life-long 'old Hollywood' fan, including noir films and 1940s fashion, Helen turned her intersectional feminist gaze to her favourite genre of crime fiction. In 2018, she launched her company Shedunnit Productions (www.shedunnit.com)  to develop content with a feminist gaze, featuring Elvira Slate Investigations, a 1940s crime noir detective series.  The first two novels in the series, Jailbird Detective and Chipped Pearls, are published by Shedunnit, and the third will come out in 2020.
Helen has a BA from Manchester University, an MA in Screenwriting from the London Institute, and a PhD from the University of the Arts London. She launched the MA in Creative Writing and Publishing at Bournemouth University. She is a member of the Writers' Guild UK, and Women in Film and TV UK. Helen lives in East Sussex with her husband artist Patrick Altes, and their two Burmese cats.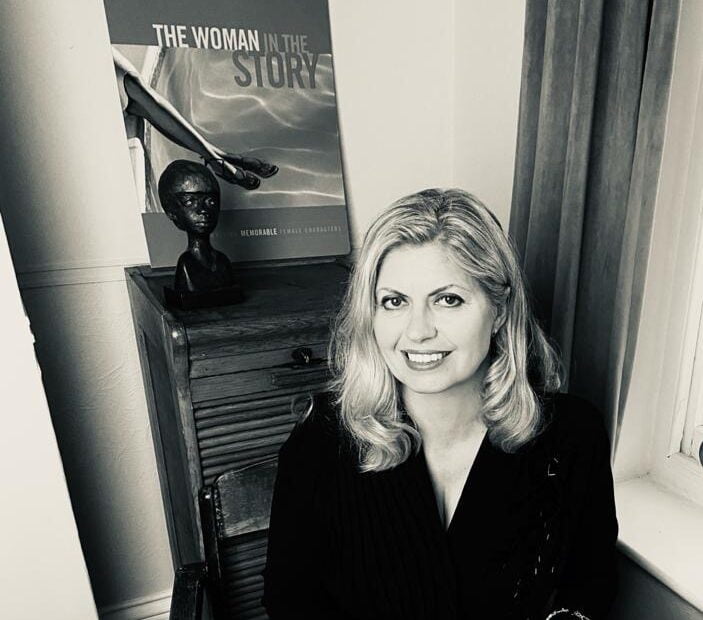 "No writer has more intricately explored what contemporary writing for and about women means about us today than Jacey….this book is a must."
"Elvira Slate is everything we need in a female sleuth, an outsider with nothing to lose and a nose for the truth. She's a beacon of light in a shoddy and corrupt world."