Hopes, Dreams and brilliant storytelling: WOFFF's Best Short Script Prize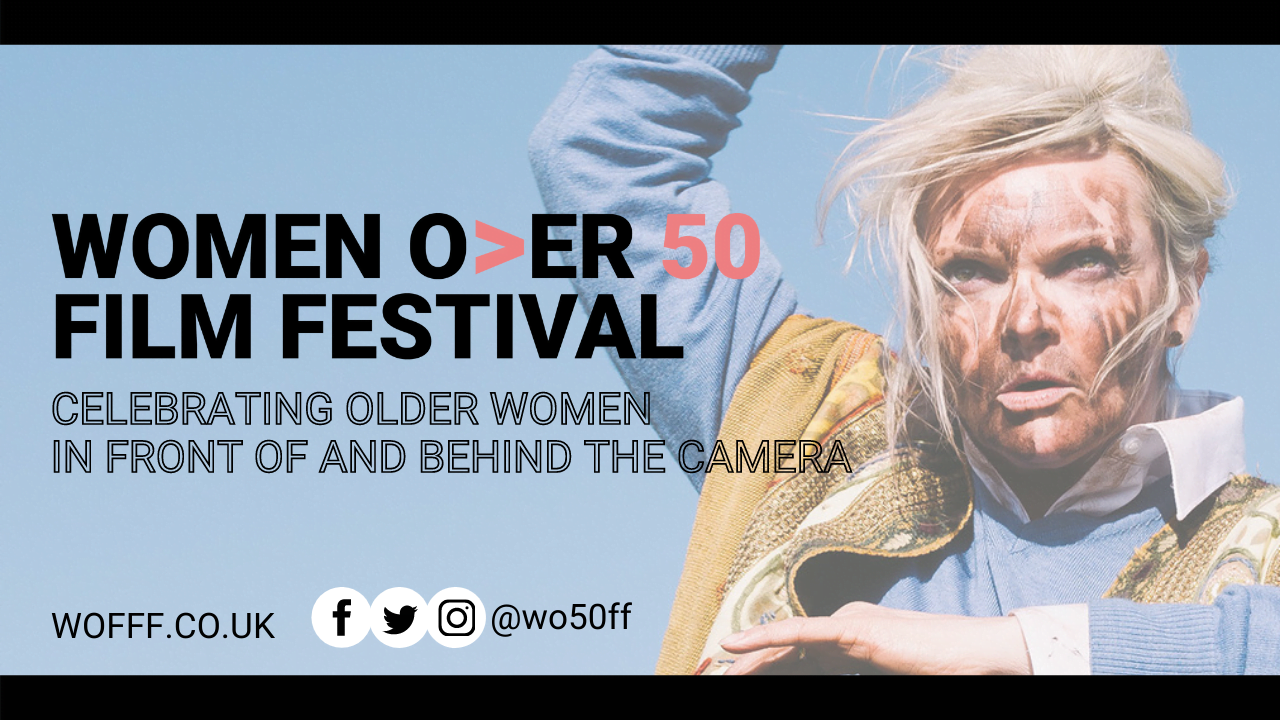 Why Helen supports the Women Over Fifty Film Festival.
At last, the disconnect between being older and hardly ever seeing anyone like yourself on screen is shrinking. As more women in film and TV commission, produce and create content focusing on women's lives, portrayals of older women are increasingly diverse, empowering, realistic and relevant. The scope and breadth of representation of older women still has a long way to go, but the barriers are crumbling at a rapid pace. This is definitely a good thing for those of us who develop stories with older women, for women creators as they age, and for audiences.
So how does the emerging older woman storyteller – be she actor, writer, director, producer – break in?  Creating content has never been easier or finding audiences, however small. But building a successful career requires most storytellers to secure the right people tick the right boxes for them at the right time, and be able to sustain this tick boxing exercise over time. All storytellers are driven to create and need the ambition, talent, hunger and tenacity to give their fledgling careers a chance, but the emerging older woman storyteller may still face a range of barriers, many outside her control.
She could experience the sharp end of exclusion where age and gender intersect with race, class, sexuality, ability and social mobility, and not least the 'state' of equality of opportunity in the film and TV industries in her region or country. She may also experience unconscious bias, ageism, imposter syndrome and other forms of insidious discouragement. Many industries recognize the value of the older 'returner' who brings a wealth of transitional experience, skills and knowledge with her, so how does the film and TV industries match up?
The research, support, activism and championing of the cause of 'older women' by organisations such as the Geena Davis Institute, Centre for the Study Women of Women in Television and Film, Times Up, Women and Hollywood, the Writers Guild, and numerous country specific organisations working to elevate women in film and TV, are vital in the raising awareness, and helping change policies and attitudes in commissioning which help the chances of older women creators. To what extent the 'new' older woman storyteller is impacted by the tidal wave of inclusivity in commissioning will be borne out by industry reports, and equally important, the lived experience of individual storytellers. Her trajectory, starting out in her forties of fifties, will certainly be 'one to watch'.
In the UK, The Women Over Fifty Film Festival, a growing international film festival, is a lively player in this inclusive movement, each year presenting a unique showcase of short films featuring or by older woman. The extraordinary range of films pays tribute to her truth, her fictions, her experiences, her wonders, her triumphs, her challenges and her maturity.  Significantly, as an international festival, WOFFF gives space to the many storytellers whose creative careers do not fit the standard tick-box model, and perhaps never will. There is an unmistakable spirit of determination and defiance about WOFFF, similar to the most charismatic older female characters on screen!
These kinds of reflections dawn on me as once again I serve as a judge for the Best Short Script Prize, sponsored by my company Shedunnit Productions.  Reading the short script entries each year, I am utterly transported on a wonderful array of older heroines' journeys – the characters, their adventures, their vistas, their hopes, their fears, their loves, their identities, their lives. I see patterns of themes each year, reflecting the ever-evolving situation of women through their lives and the times we live. I see myself, my past, and my future in the scripts and the writers behind them.
In the script consultation I offer the winner, I have been privileged to work with extremely talented writers, who show commitment to their craft through incredible screenwriting skills, unique creative vision, and ambition for their writing careers.
Our first winner Dylanne Corcoran says 'It's been two years since my WOFFF win and I can proudly say I am now a professional screenwriter and have been paid to write two feature films, the first of which is due for release next month! The prize gave me credibility as an emerging writer but more importantly the confidence to believe that I was on the right track and to keep going!
And the Prize's second winner, Denise Deegan has been incredibly busy on her projects which are garnering much recognition. Her dramedy was placed in the top 20% of major international screenwriting contests, and Denise has development funding from Screen Ireland to adapt her Young Adult novel and is working with a director to bring her winning WOFFF short script 3-Down to screen, with cast attached.
Not only is WOFFF a vital platform for emerging and established storytellers, it gives a unique viewing experience for the audience. The majority are, of course, women over fifty, and the festival gives a safe space to be, to think, to laugh, to question, to cry, and feel validated and recognized.
I tell all my friends to treat themselves to a ticket to the festival, as they will never regret or forget it. There is literally no other platform where you can binge watch (WOFFF is available online) short content featuring so many older diverse women.  Seeing so many older women's faces on screen, story after story, is an indescribable viewing experience, and not one to be missed.
Ageing can present women in particular an unwanted and outdated invisibility cloak, which the brilliantly defiant, exuberant, diverse and rich WOFFF throws off each year and tramples into the dust.
Helen Jacey